Meer dan 2 miljoen tevreden klanten 
Snel, eenvoudig en individueel te ontwerpen

Premium kwaliteit met 15 jaar garantie
Alle puzzleYOU foto cadeaus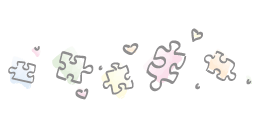 puzzleYOU – Jouw mooiste foto op een puzzel
puzzleYOU is Europa's sterkst groeiende fotopuzzel shop. Maak in een paar eenvoudige stappen jouw eigen fotopuzzel die je kunt gebruiken als creatief cadeau, om zelf te puzzelen of om er je interieur mee te decoreren. Bij puzzleYOU bieden we niet alleen klassieke fotopuzzels aan, je vind op onze cadeau ideeën pagina's leuke ideeën voor feestdagen zoals Kerstmis of Valentijnsdag en ook een paar hobbytips. Dus waar wacht je nog op? Maak nu van jouw eigen foto een schitterende legpuzzel!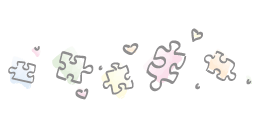 Een fotopuzzel van puzzleYOU is de beste keus, want...

... het is een professioneel gemaakt kunstwerk, een spel dat zich meteen al fijn aanvoelt.

... het brengt de familie terug aan de tafel en is leuk voor jong en oud.

... het is een heel speciaal cadeau dat zeker indruk maakt bij alle mogelijke gelegenheden.
De beste foto cadeau ideeën van puzzleYOU
Kerstmis of Pasen, Valentijnsdag of Moederdag: Er zijn veel gelegenheden om gedurende het hele jaar je waardering aan jouw dierbaren te tonen en je bent niet beperkt tot alleen fotopuzzels. Wist je dat je unieke cadeaubonnen kunt maken van puzzelYOU fotopuzzels door je eigen boodschap aan de puzzel toe te voegen? Wij hebben onze beste fotocadeau-ideeën voor speciale gelegenheden voor jou verzameld.

Puzzelbenodigheden van puzzleYOU
Het juiste gereedschap voor jouw hobby: Bewaar, plak en lijst je legpuzzels in om je kamer netjes en opgeruimd te houden. Elke puzzel van PuzzleYOU is een zorgvuldig vervaardigd kunstwerk. Als je klaar bent met het leggen van de fotopuzzel, kun je deze bij je thuis presenteren in een op maat gemaakte puzzellijst. Je vind alle nodige puzzel accessoires in onze webwinkel.
De puzzleYOU belofte
Wij van puzzleYOU zijn er trots op jouw favoriete foto in een premium legpuzzel te kunnen veranderen. Elke fotopuzzel is uniek, vervaardigd met onze ervaring en passie voor creatieve fotogeschenken van hoge kwaliteit.
Meer dan 10 jaar ervaring in eigen productie: Meer dan een decennium lang hebben wij bij puzzleYOU de toon gezet voor hoge kwaliteit gepersonaliseerde fotopuzzels en met onze legpuzzels meer dan 2 miljoen klanten verheugd.
Precieze stansgereedschappen zorgen ervoor dat niet alleen jouw legpuzzel uniek is, maar ook elk puzzelstukje – voor nog meer plezier!
Premium puzzelkarton: Met een dikte van 2,2 mm zijn puzzelYOU fotopuzzels gemaakt van 100% stabiel en stevig kringloopkarton.
De matte afwerking van onze fotopuzzels vermindert de vermoeidheid van de ogen en maakt zonder schittering de afgewerkte puzzel tot een hoogtepunt in je huis.
Onze elegante puzzelYOU give-away puzzeldozen zijn 100% vrij van plastic. Dankzij onze speciaal ontwikkelde krasbestendige beschermingsemulsie kunnen we 4 ton plastic per jaar besparen.
Wij geven 15 jaar garantie op de duurzaamheid van de bedrukking, het karton en de coating van het oppervlak. Dankzij onze focus op een hoge kwaliteitsproductie zal jouw fotopuzzel je jaren lang plezier bezorgen.
puzzleYOU klantenservice